Unforgettable Alaska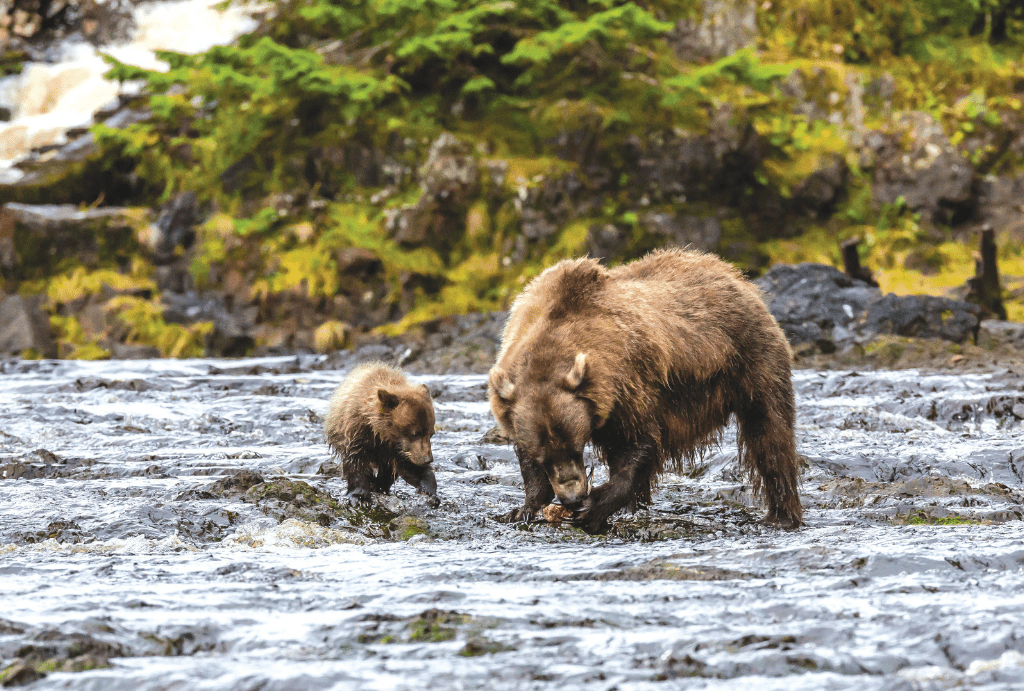 Hear the thunderous crack of calving glaciers. Sail alongside pods of orca; see breaching humpbacks and foraging brown bears. Hike verdant old-growth rain forests and kayak peaceful coastlines. Alaska is renowned for its iconic wildlife—whales, bears, and eagles. You're certain to see them, but you'll also discover much more. Strange and beautiful undersea creatures. Pods of orca and large groups of Steller sea lions. Bald eagles soaring and puffins swimming. Rough-skinned newts and carnivorous plants. Discover forests and seas brimming with life. Navigate the wildlife rich channels and linger in the small bays where whales come to feed. Explore kelp forests with giant Pacific octopuses, undersea mountain ranges capped in white anemones, a vibrant underwater life in reds, purples, and yellows.
Make the extra special journey to Haida Gwaii, considered the "Canadian Galapagos" for its endemic plants, species of birds, and land mammals, including the world's largest black bears. Plus other intriguing animals: deer mouse, shrew, river otter, ermine (weasel), pine marten, Northern Saw-whet Owl, Steller's jay, and hairy woodpecker.
With a cultural interpreter by your side see Glacier Bay through their eyes, the ancestral home of the Huna Tlingit. Through stories and artwork the spirit of the indigenous people of the region will animate the scenery before you. Sitka, the 4th largest city in Alaska by population, was originally settled by the Tlingit people over 10,000 years ago.
Ship-based exploration lets you explore the wondrous and diverse habitats of Alaska. Hike over the spongy ground in a century-old forest and see bears one day, and approach a calving glacier by expedition landing craft the next. Sail into Glacier Bay National Park and linger in a quiet lagoon to observe a group of humpback whales.
Hike, kayak, and snap photos. Head off to explore a glacier aboard our expedition landing craft, go for a long hike in a towering forest, or choose a short slower walk, with time for your naturalist to share the unique wonders of the native flora.
Love the sound of Alaska? Learn about travelling with Lindblad Expeditions National Geographic