Lindblad Expeditions and National Geographic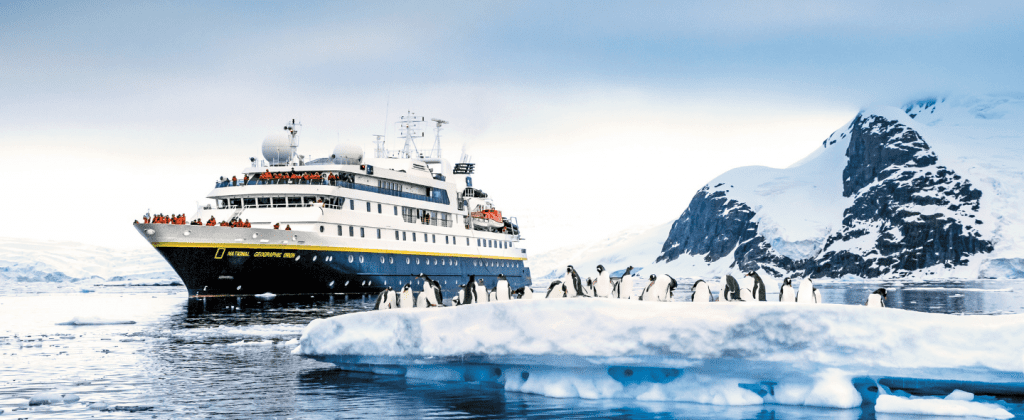 As pioneers in exploration, Lindblad Expeditions and National Geographic share a passion for adventure, discovery, and conservation. Since 2004, their alliance has allowed them to pool their extensive resources and provide extraordinary expedition cruises to some of the world's most remote and fascinating places, from Antarctica to Alaska's Inside Passage.
The hallmark of their expeditions is the team of experts that accompanies every trip—seasoned naturalists, undersea specialists, photo instructors, and researchers who share their knowledge and insights with their travellers and bring each destination to life.
To be on an expedition means to be free, no 'port' schedule. They can be the first to set foot somewhere – because they are an expedition travel company and this is their mission.
A Lindblad-National Geographic expedition is arguably the most exhilarating overseas adventure experience a person can have. Nothing else comes close to approximating its authenticity and all-five-senses engagement. For 50 years, they've been introducing travellers to this most thrilling way to experience the planet's wonders and remarkable places, the most rugged and wildlife-rich regions, accompanied by experts able to illuminate all you see, and with cool tools to use to explore up close and personally.