Explore The Arctic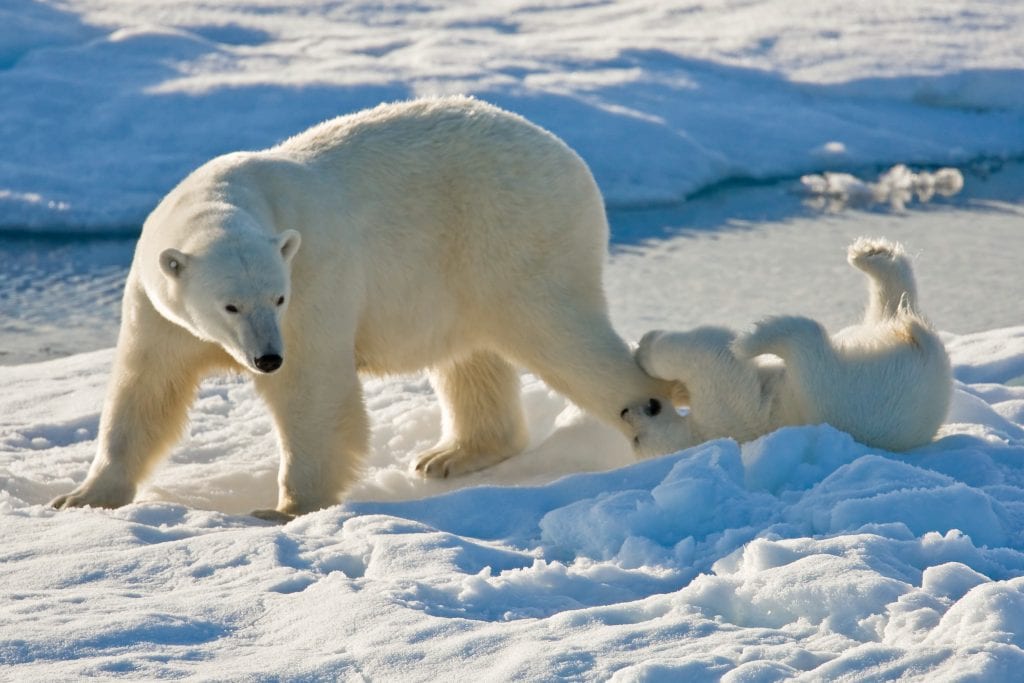 The Arctic is imbued with a romance—from the history of polar exploration, dauntless early Vikings, to the 18th- to 21st-century Northwest Passage and North Pole explorers, and a reputation for extraordinary beauty and majesty, with its central symbol, the polar bear.
Each Arctic adventure tour offers unique wildlife spotting opportunities. Seeing a polar bear, the Arctic's apex predator, in the wild is a life-list must for many. Venture into the sea ice where these amazing creatures are most plentiful—as is their prey: the Atlantic walrus. You'll also search for arctic foxes, reindeer, bearded and ringed seals, seabirds of every kind, and you'll look for a variety of whales—bowhead, humpback, and blue —under the midnight sun. And as you head into even more extreme latitudes—nearing the Canadian High Arctic and Greenland— you'll add muskox and perhaps even the elusive narwhal to your wildlife list.
On voyages to Iceland, you'll sail through massive shoals of herring that are a boon to colonies of seabirds. Spot waders, wildfowl, and many more; plus the eagle-eyed naturalists onboard will scan the horizon for cetaceans frequently seen in the region such as minke and humpback whales.
The Arctic with Lindblad Expeditions National Geographic
National Geographic photographers A National Geographic photographer is on every departure. These pros are at your side and at your service—providing advice, tips, and slideshows. Access to photographers of this caliber will help you improve your skills and ensure you'll go home with incredible photos.
Mudmaps. Their ice masters have such vast experience in this region, they've made their own soundings and maps of areas that are otherwise uncharted. In other words, they'll get you to the lesser-traveled areas and back. Safely.
The undersea, illuminated. They are the only company in the Arctic with an undersea specialist aboard every voyage. Their specialist, suited up for polar waters, dives to capture video footage in vivid HD. Shown on plasma screens in the ship's lounge and accompanied by an engaging narrative, this video lets you explore the virtually unknown Arctic undersea while warm and dry, and with a cocktail in hand. Each ship in their fleet is also equipped with an ROV (remotely operated vehicle) capable of exploring depths up to 1,000 feet and filming where no diver can go.
The world's ultimate Arctic expedition ships. National Geographic Explorer, National Geographic Orion, and National Geographic Endurance are state-of-the-art, fully stabilized, ice-class vessels. Explorer and Orion boast Ice-1A ratings on their hulls; while Endurance is a Polar Code PC5 (Category A) vessel, the highest ice class of any purpose-built passenger ship, designed to navigate multi-year ice with ease. Their fleet is equipped with unmatched tools for exploration, offering the privilege of safely exploring the planet's most remote and wild places in the luxury of comfort.
Learn more about travelling with Lindblad Expeditions and National Geographic