A Day On Waiheke Island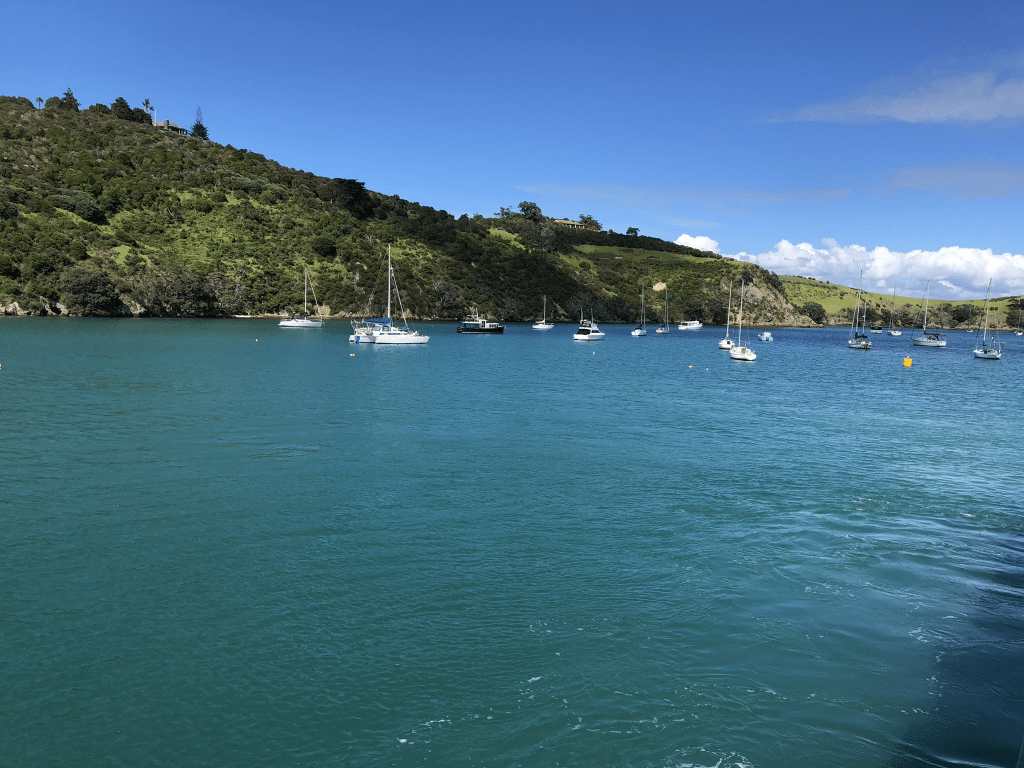 Do you have a day free in Auckland, and are you looking to get out of the city and do something different? I recently took a fabulous wine tasting day tour to Waiheke island.
It's a beautiful 45-minute ferry ride through Auckland's sparking harbor to reach the island, where 9000 locals live year-round. My guide's name was Bev who has been a proud Waiheke local for over 30 years.
Our tour group spent the day being driven around the picturesque island listening to Bev's funny stories, drinking some delicious wine and taking in all the scenery. We stopped in at 3 vineyards, as well as an olive oil farm, and had lunch at Mudbrick Vineyard offering 360 degree views over the entire island.
Towards the end of the day Bev can drop you back at the ferry or leave you in town with a few local recommendations of the local bars on offer. We finished the day with fish and chips on the beach and caught the last ferry back to Auckland.
Book Me a Trip