Weekend Cruising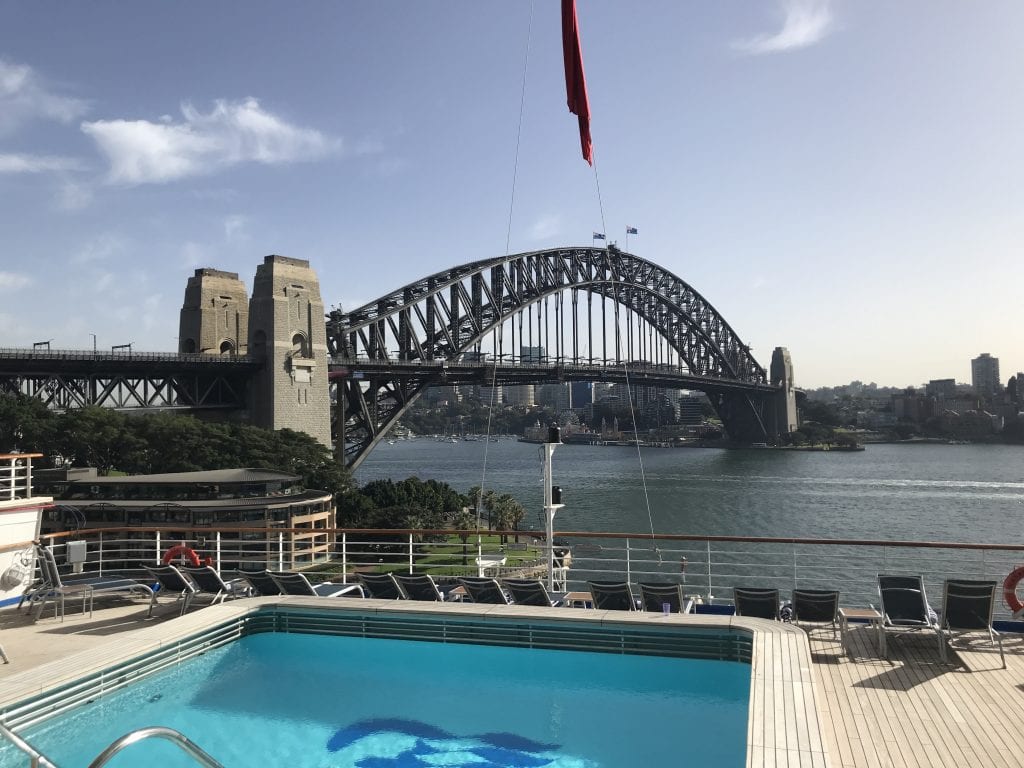 I had never thought of myself as a cruiser but this weekend away changed my mind. A group of friends and I thought it could be a fun weekend away and something a little different so chose a Melbourne to Sydney cruise on board the Golden Princess. We set sail at 6pm on a Friday, sailing the coast until we reached Sydney at 8am on Monday morning. The boarding process was quick and easy and before we knew it we were in our mini suite on the balcony with a glass of champagne. The mini suite was bigger than we were expecting with room for twin beds, a lounge area with couch and chairs, a balcony with plenty of room for four people, a bathroom, and walk in wardrobe.
Next we went to explore the ship, which I think took at least an hour or so just to see the main areas including the top deck with all the different pools and food stops. It definitely took us a good 24 hours to not get lost finding our way back to our room again with 13 decks and 3 separate sets of stairs at different ends of the ships with elevator banks. We ate dinner each night at either Donatello or Bernini restaurant where we were all impressed with the food, each night the menus were different and offered a real varied selection of entrees, mains and desserts.
The next few days were spent relaxing in the adults only pool area lounging in the sun, and exploring the ship. The Movies Under The Stars program was really good, particularly in the late afternoon watching a movie on the big screen on the top deck with the sun slowing sinking
 below the horizon,
laying on the grass with a cocktail.  It's easy to be swept up in the cruise experience, suddenly you're at a line dancing class because why not try something different? Every evening you'd receive the next day's schedule in your cabin which I loved reading and picking out some of things we could try.
Our final dinner was amazing as it was the Golden Princess's last stop in Australia for the season, cruising through the South Pacific towards Alaska afterwards
. In honour of this, everyone onboard in the restaurant was privy to the farewell celebration which included singing and swinging our napkins in time to the classic Aussie music that was played to thank the chefs and waiters onboard for the wonderful service. Sailing into Sydney Harbour on our final morning was beautiful, we docked right by the Harbour Bridge with a view of the Opera House, such an incredible outlook from the ship. Overall it was a really fun weekend, we're already talking about our next cruise getaway!
 Visit our Cruise Page to find departure dates and more information on Princess Cruises.