Sri Lanka Safari Day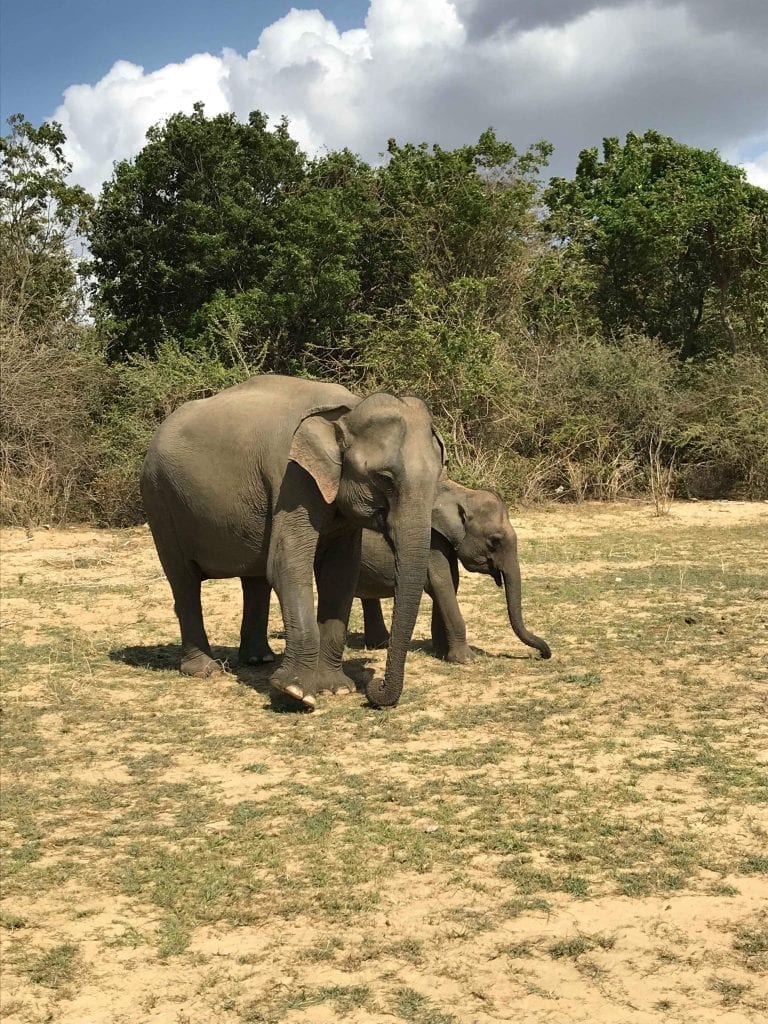 Today we headed out to Udawalawe National Park which was around a 2-hour drive from Tangalle. At the entrance we were met by a large male elephant optimistically hoping for a piece of fruit from tourists. It was incredible to see such a large elephant so close, you could almost touch him. We then got into our jeep and started our safari, it was an open back jeep and the fresh air was fabulous especially on such a hot day. It didn't take long to spot a huge herd of water buffalo including a number of little calves. But the animal we most wanted to see was an elephant and we saw around 30 of them! It was so exciting to see a herd of elephants playing and rolling in the water together and just doing what elephants do and not performing for us under stress. The safari went for 3 hours and during that time we spotted so many animals including: Ceylon spotted deer, toque macaque (monkey endemic to Sri Lanka), fresh water crocodiles, peacocks (everywhere) and so many beautiful birds. I am so glad we went on safari in Sri Lanka, it was such an incredible day and it felt like our own private adventure, driving along bumpy dirt roads and watching animals in their natural habitat.
Read more about Sri Lanka!