Monument Valley Exploring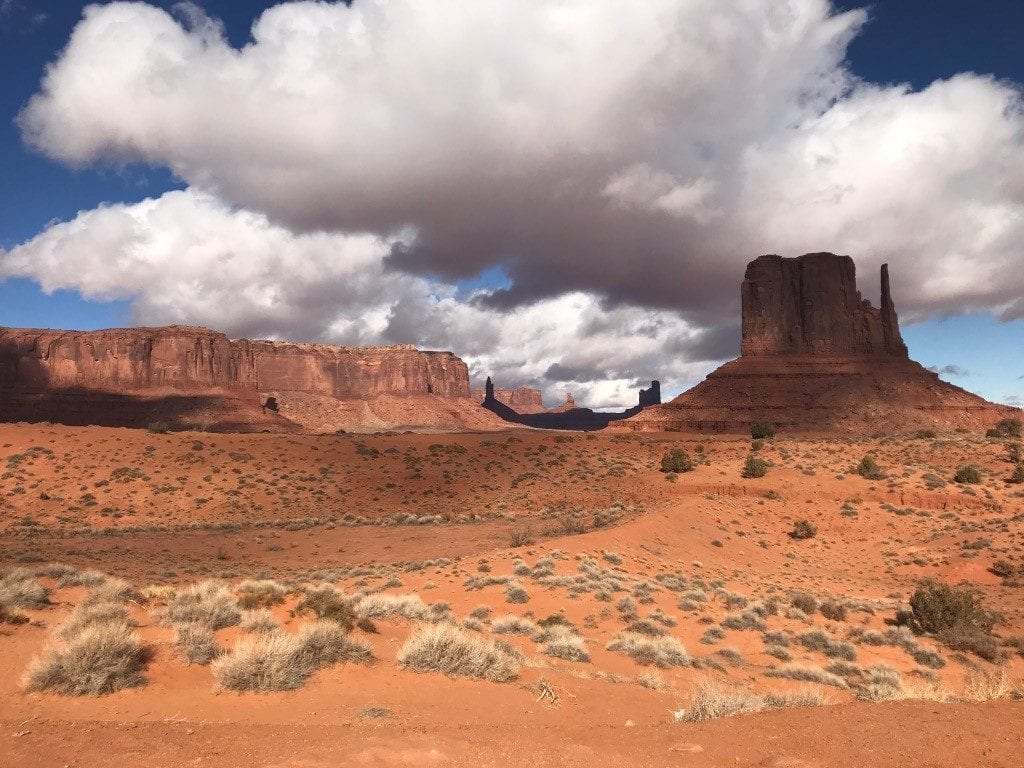 We began our journey early in the morning, excited to be leaving the craziness of Vegas for small town USA. Our drive took 6 hours but as the road stretched out before us the scenery really grew more and more beautiful. Within a few hours the fields were covered with snow as we drove towards the mountains. We entered the Navajo Reservation, excited to learn about the Navajo people's cultural heritage.
We stayed at the The View Hotel, which was built to blend in with the landscape, not distracting from the natural surrounds. Each room has a balcony facing the postcard perfect view, the ideal place to sit with your morning tea watching the sunrise. We chose to do a jeep tour of the valley, which was the perfect way to look around, the 3 hour option takes you further into the valley which was where my favourite parts of the park were. The desert valley is dotted with towering rock formations known as buttes and mesas, as well as caves and incredible rock arches. In some parts of the park there was snow surrounding some of the formations, an incredible juxtaposition of white snow on red earth. Our local Navajo guide was incredible at navigating the often-tricky dirt tracks but also answered our questions about the native people, informing us about the history of the reservation, their beautiful culture and sense of family, as well as some of the difficulties the population of the reservation are facing. He also sung a traditional song for us, although we didn't understand the language the emotion behind it was so touching. We finished our day back at the lodge restaurant watching the sunset while trying local dishes of Green Chile Stew and blue-corn Navajo fry bread drizzled with honey.