Loyalty Islands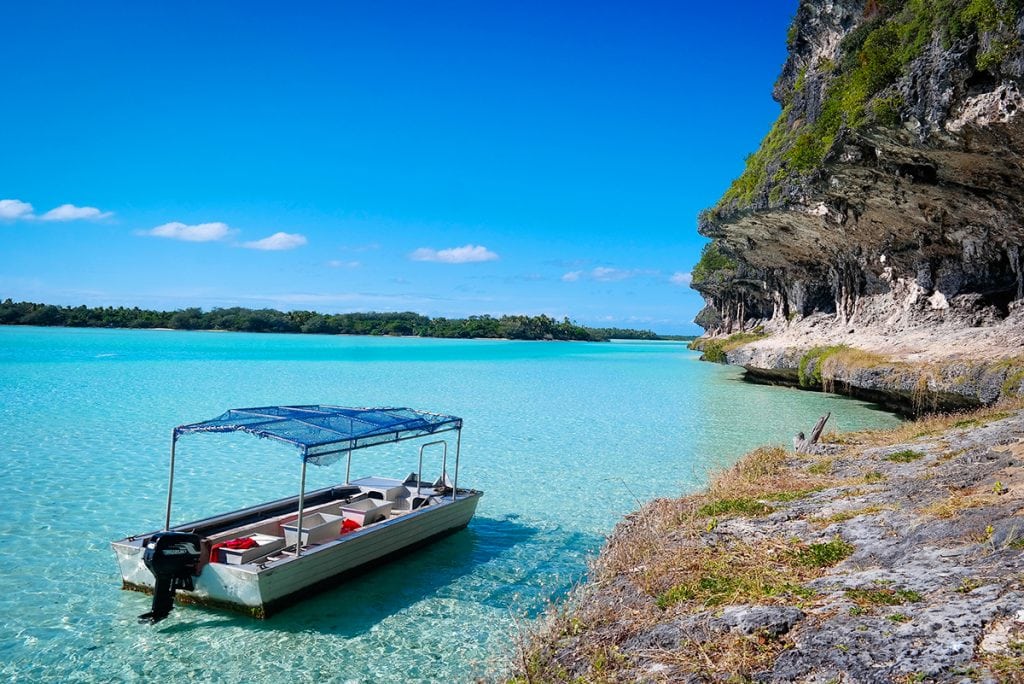 Just 45 minutes by plane from Nouméa, the six islands that make up the Loyalty group all share a striking natural beauty with their slices of immaculate shores, unpredictable sinkholes, deep rock pools and sheer volcanic cliffs
See the amazing Blue Hole of Hanawa, hike along the beautiful Grey Lekiny Cliffs, witness sharks and rays from the top of Pont De Mouli, and visit the 40-metre-deep Trou de Bone – one of the largest sink holes in the world- with its tropical garden and lake inside the cavity.
Island Spotlight – Lifou
The interior of this ancient coral atoll constitutes a vast plain invaded by forest. On the North and South, the cliffs are pierced by caves which sink right into the sea, and the East and West offer dream beaches to its visitors. Hike to the limestone caves near Luengoni Beach, where you can jump the 2 metres down and swim in the rockpools inside the caves.
For those who love vanilla, Lifou is heaven! The quality of the vanilla beans is praised around the world so much so that New Caledonia couldn't help but hold a festival in its name. The annual Vanilla Festival happens in October, a three-day affair filled with music, traditional performances and lines of stalls showcasing vanilla. Visit the vanilla plantations where the Mou tribe, the experts in vanilla cultivation, teach visitors about the harvest, history and cultivation while you sample the local dishes.
What does a holiday in New Caledonia look like? See some of our suggested itineraries HERE