Beautiful New Caledonia Itineraries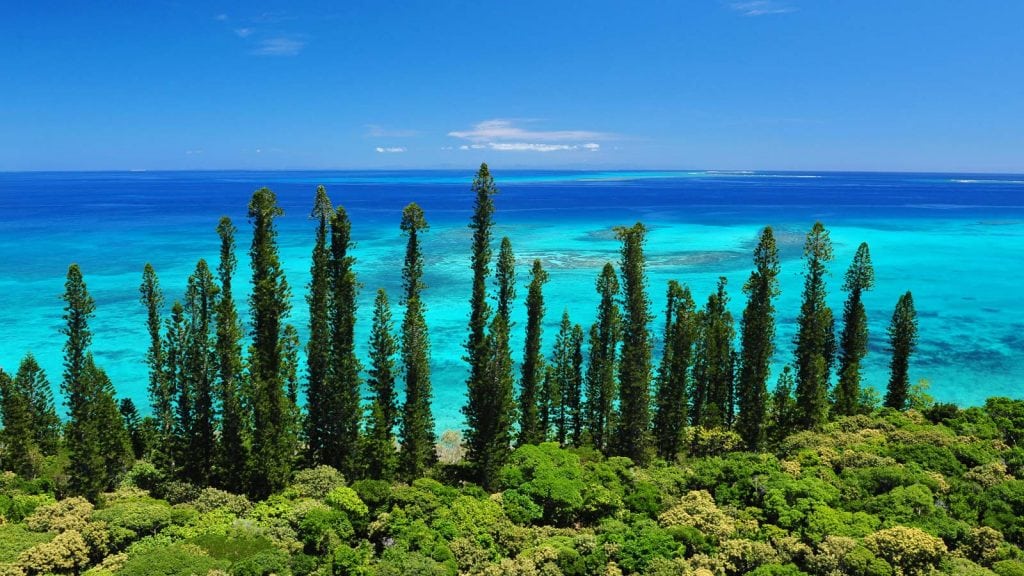 Need a warm escape?
French Paradise is at your doorstep with three flights a week from Melbourne you'll arrive in just three and a half hours.
Isle of Pines Itinerary
Le Meridien 7 Night Luxury Island Escape
This itinerary will open your eyes to the beauty of New Caledonia, experiencing both an elegant French city and an idyllic Pacific island. Stay at two of the French hotel brands most impressive resorts, Le Meridien Isle of Pines in a Superior Garden View Room for 5 nights and Le Meridien Noumea in a Superior Ocean View Room for 2 nights. Includes shared airport transfers, complimentary use of non-motorised water sports equipment, and free access to Tjibaou Cultural Centre Noumea.
Enquire for package price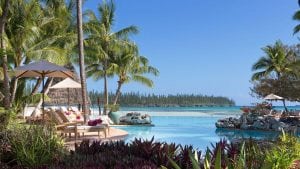 'My highlight was definitely Isle of Pines, one of the most idyllic beaches I've ever seen with pristine clear water, white sand, and pencil pine trees in the background. So picturesque. The sand was so bright we had to wear sunglasses.' – Santo
Loyalty Islands Itinerary
Chateau Royal Noumea & Paradis d'Ouvea Paradise Island Package
Château Royal Beach Resort & Spa is a great base from which to explore the vibrant city of Noumea. After a few nights there, take a short flight to Ouvea – one of the striking Loyalty Islands – and spend 2 nights at the only hotel on the island: Paradis d'Ouvea. Designed by Yohji Yamamoto, the hotel is set in a real postcard setting with endless shades of turquoise and white-sand beaches. Travel back to Noumea where you will spend one night at Château Royal.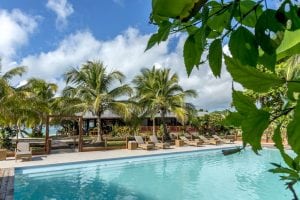 3 nights at Chateau Royal in a 1 Bedroom Superior Suite, 2 nights at Paradis d'Ouvea in a Deluxe Lagoon Bungalow, 1 night at Chateau Royal in a 1 Bedroom Superior Suite. Includes shared airport transfers and daily breakfast.
Enquire for package price