Getting Up Close and Personal With Galapagos Wildlife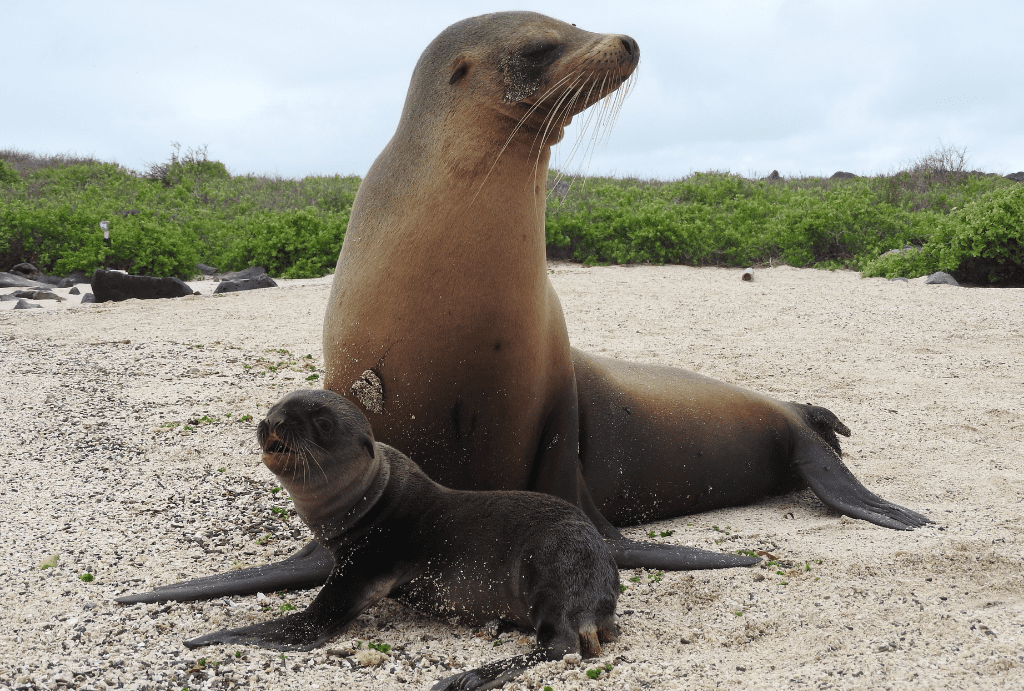 I was scrambling to finish reading On the Origin of Species by Means of Natural Selection – a book that most will have read or at least heard of – as I packed for the Galapagos Islands trying to imagine what these bizarre and significant islands would be like.
We boarded a flight in Quito, bound for Balta, one of only 3 airports on the Galapagos Islands.  After a short 2-hour flight the arid islands were in sight, a 5-minute transfer later and we were on a small port (more like a pier) getting into zodiacs and heading towards our ship, our home for the next 5 days.
I was so impressed with the comfort onboard, beautiful lounge areas and a large deck with chairs to relax and watch the scenery go by.  The food onboard and the smiling staff were impeccable and made the onboard experience an absolute dream.  However, this is not what I was here for, I couldn't wait to start exploring!
Each evening we would have a brief by one of the guiding staff. One of our favourites we soon nicknamed David Attenborough as his knowledge inspired you to ask more and more questions as the days went on.  We would always be given a briefing of the next days plans and an outline of what to wear, what to bring and what to expect.  As expedition cruising goes though you can never be too sure what is going to happen!
My favourite expeditions were when we were in the water snorkeling, and we were so lucky to have so many playful young sea lions come to play with us, sea turtles effortlessly gliding by you and so many beautiful fish surrounding you.  The bright and colourful crabs were so intriguing and moved with the waves, clutching to the rocks as if they were each on an important mission.  Day after day I claimed that 'this was the most beautiful beach I had ever seen' and swimming off the beach with turtles, sea lions and the odd marine iguana floating nearby I don't think that I was wrong.
Time flew by as we sailed from island to island and I would happily return to explore this environmental anomaly again one day.  I felt as though I hadn't seen anything too different to what Darwin had done so many years earlier, and this essence of exploration will sit within me for many years to come.
Read more South America blogs HERE