Australia Is Your Next Foodie Adventure 
Thursday, June 11, 2020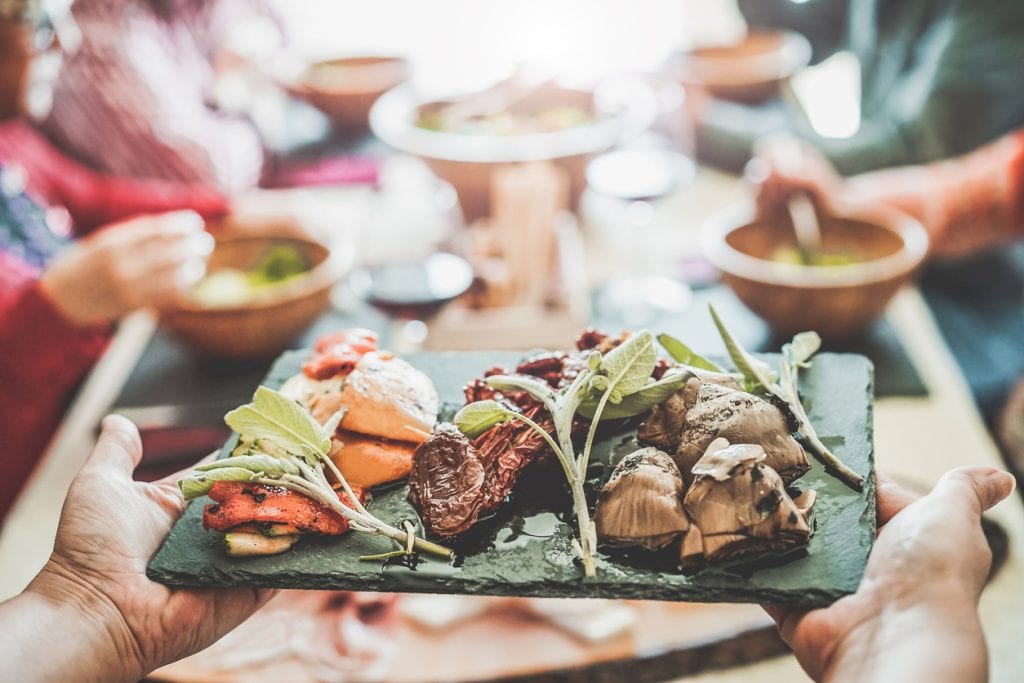 You have travelled the world to experience international gastronomy.  You have tasted the cheese & wine from Bordeaux, perhaps you went truffle hunting in Tuscany or took a cooking class in Hanoi.  Now it's time for you to experience what's on offer in your own backyard...  
Living in Australia, we are so lucky to have some of the best quality local produce, wine makers, chefs and multicultural cuisines from around the world, however we often don't think of doing those activities and experiences locally in Australia.  Why is that?  For those that live in Melbourne, the culinary capital of Australia, we know how amazing our food culture is, lets explore it more. Whether it's in Regional Victoria; staying at one of the numerous incredible wineries scattered all over the state or travelling interstate and shucking oysters in the Freycinet Peninsula in Tasmania or eating under the stars at a bush BBQ in the Outback. The opportunities really are endless.   
Here are some of our team's favourite food experiences around Australia: 
1: A walking tour around the multicultural markets of Melbourne's neighbourhoods 
Yes, we live in Melbourne but with our busy lives sometimes we don't get a chance leave our bubble and explore the great things this amazing city of ours has to offer.  A tour like this is a great way to experience some of our famous markets and see firsthand how our rich cultural diversity has influenced the food  we eat every day, get a chance to interact with the market vendors, go behind the scenes and sample some amazing food. 
2: Stay a night or two at a Victorian Winery 
Not only does this give you a reason to have that extra glass of wine as you don't need to drive home but staying at a winery also presents the opportunity to explore our famous wine regions and local produce that comes out of this area, along with supporting local businesses.  Jackalope Hotel on the Mornington Peninsula is a gorgeous property that is the perfect blend of food, design and art.   The Rare Hare winery is on site and the hotel is home to the 'one hatted' restaurant 'Doot Doot Doot'. 
3: A Visit to Bruny Island in Tasmania 
When exploring Tasmania, Bruny Island is a must for any food lover.  Whether you stay on the Island or visit for the day while in Hobart, you will not be sorry.  The Island is famous for it's local produce including cheese, honey, oysters and chocolate.  
4: Dine in the Outback 
A trip to Uluru is often on the bucket list for most Australians and while there, why not experience an evening dining outside under the stars? There are a few dining experiences in Uluru, the most famous being 'Sounds of Silence'.  Your evening begins with canapés and champagne while watching the sunset over Uluru, this alone is an incredible experience.  Once the sun sets you will be led to your candlelit dinner in the middle of the desert with a 'bush tucker' inspired menu.   
This is just a small taste of some of the incredible gastronomy experiences you can have right here at home.  Whether it's learning to cook a new cuisine, picking your own vegetables direct from the farm or going behind the scenes of your favourite Australian wine label, we can help you book and plan your next foodie adventure.  
Looking for some food adventures in Australia? Click HERE
Back to Stories