A New York Classic
Saturday, January 11, 2020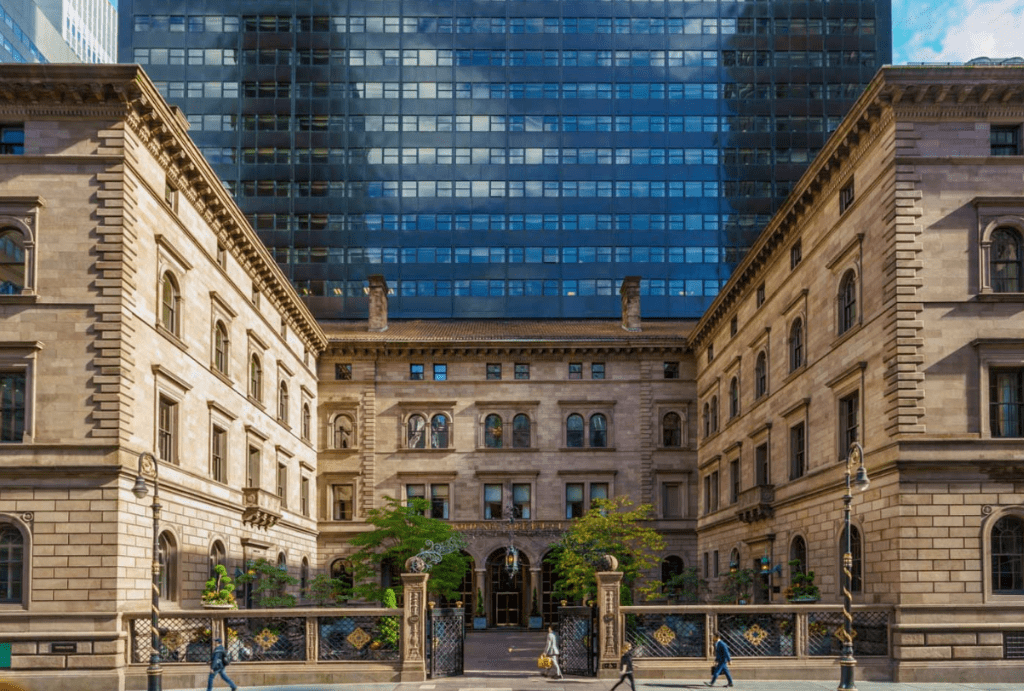 Madison Avenue, long streets and Autumn leaves. An image I'd dreamed of became a reality on my last trip to New York. I'd broken up my stay between Lower East Side, Greenpoint Brooklyn, and Midtown. In Midtown I chose the Lotte Palace. In 1882, six neo-Italian Renaissance townhouses were built around a courtyard and after an additional tower was built behind them, opened as New York's first luxury hotel in 1981. The hotel is truly iconic and so New York. We entered through the instantly recognizable courtyard, where they host different events throughout the year and walked through the rotating gold trimmed doors, down the grand staircases to the lobby. There is a separate check in for Tower rooms guests. We took the elevator to the Towers, the top 14 floors of the hotel, and opened our door to the most incredible view of New York. We popped a bottle of champagne and sampled macaroons as we took in the views. The Gold Room, located in the hotel, is one of the most famous bars in the city and a must visit for anyone partial to a cocktail or incredible bar design (the hint is in the name).
The hotel is only nine blocks from Central Park, and during our stay the New York Marathon was on. The park was buzzing with runners from all over the globe, with friends and family cheering them on. Central Park in Autumn colours is a magical sight, walking through it made me feel like I was on a movie set as my mind recalled every New York movie I've ever seen. We strolled as far as the Guggenheim Museum, a masterpiece of architect Frank Lloyd Wright. The incredible building exterior is worth a visit alone. I saw an incredible photography exhibit from Robert Mapplethorpe and some mesmerizing paintings from all over the world.
We finished the day with dinner at La Pecora Bianca. Located in Midtown, it's bright and spacious with neutral tones and beautiful lighting conducive to a long lunch or dinner with their private label organic rosé, red and white wines. I can highly recommend the local Burrata with marinated figs, balsamic and country toast, and truffle lovers cannot go past the black truffle risotto with butternut squash. To finish try their olive oil cake with roasted apples, cream and almond brittle. A new NYC favourite.
Contact us to book your stay at the Lotte Palace.
Back to Stories