Viking River & Ocean Voyages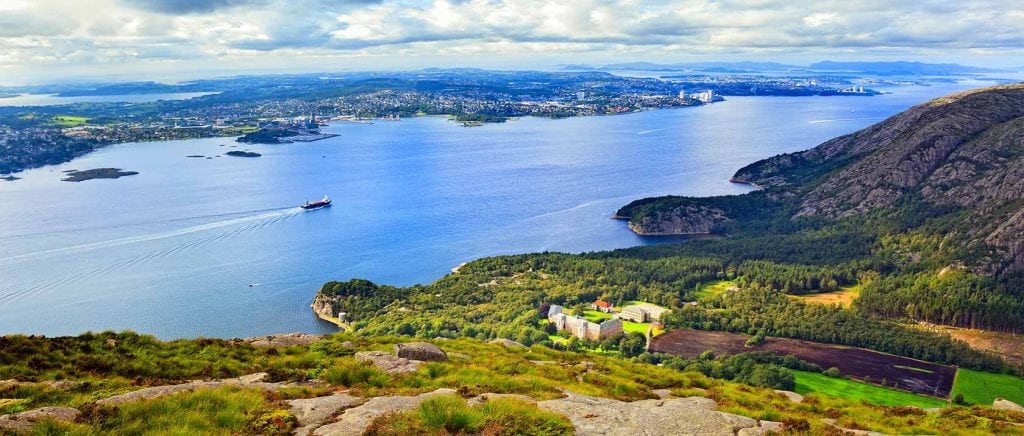 From the world's great waterways to its dramatic coastlines, Viking combines their beloved river cruises and ocean cruises to help you broaden your horizons even further. Designed for those who want to get the most from their rivers and oceans itineraries, these enriching journeys highlight the historic treasures, colourful cultures and seldom-seen sights of both inland and coastal destinations, so you will enjoy the full Viking experience on one seamless itinerary. Viking River & Ocean Voyages bring you the best of both worlds.
More discoveries, from a river's village-dotted banks to historic and charming coastal ports.
The best of both worlds: Cruise Viking's award-winning fleet of river and ocean ships.
A seamless experience: Take in the cultural enrichment and onboard understated elegance for which Viking is known—by river and oceans.
A greater value: Fly overseas just once, yet enjoy two voyages.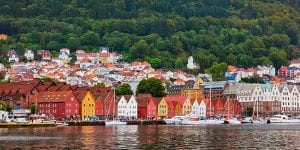 Featured Itinerary   –   RHINE & VIKING SHORES & FJORDS
Bergen to Basel

Explore cultural, scenic and historic treasures from Bergen to Basel. Sail among the pristine fjords of Norway, calling on vibrant cultural capitals. Follow the legendary Rhine into the heart of Europe, where riverside castles have witnessed a dramatic past.
Day 1     Ocean      Bergen, Norway
Bergen, with its historic Bryggen wharf, exudes the quaint character of a fishing village.
Day 2     Ocean       Flåm, Norway
Nestled in the breathtaking Aurlandsfjord, Flåm enjoys a spectacular setting.
Day 3     Ocean       Stavanger, Norway
Stavanger's Old Town has Europe's highest concentration of 17th- and 18th-century wooden buildings.
Day 4     Ocean       Kristiansand, Norway
Kristiansand is a vibrant city with an inviting Old Town and a historic fortress.
Day 5     Ocean       Oslo, Norway
Oslo brims with scenic beauty, Viking history and artistic heritage.
Day 6     Ocean       Skagen, Denmark
The northernmost point of Denmark, Skagen is a charming old fishing village.
Day 7     Ocean       Cruise the North Sea
The North Sea has been central to Europe's history, from Viking voyages to oil drilling.
Day 8     River/Ocean       Amsterdam, The Netherlands
Amsterdam, city of charming canals and elegant, gabled houses is a delight to explore. Today, you will disembark Viking Sun and transfer to your river ship to continue your Viking Voyage by river.
Day 9      River         Kinderdijk, The Netherlands
The South Holland village community of Kinderdijk includes a set of 19 windmills and other ingenious technologies built in the 18th century to control flooding.
Day 10   River         Cologne, Germany
An intriguing mix of old and new, Cologne reveals its Roman heritage in the city layout and ancient ruins that lie scattered through the town.
Day 11      River        Koblenz, Germany
On a breathtaking stretch of the Rhine that leads from medieval Koblenz to Braubach to Rüdesheim, the 11th-century Marksburg Castle towers over the river.
Day 12      River        Heidelberg, Germany
Germany's oldest university town, Heidelberg and its castle are situated in the Neckar Valley just east of the Rhine.
Day 13       River        Strasbourg, France
Thanks to its location at the border of France and Germany, Strasbourg boasts a convivial mix of cultural influences.
Day 14       River        Breisach, Germany
Breisach is located in one of the warmest parts of Germany, next to Alsace, which is famous for its wine growing.
Day 15        River       Basel, Switzerland
Located along the Rhine River, Basel sits at the point where French, German and Swiss borders meet, marking the gateway to the Swiss Rhineland.