Tropical Paradise On Our Own Doorstep
Friday, June 5, 2020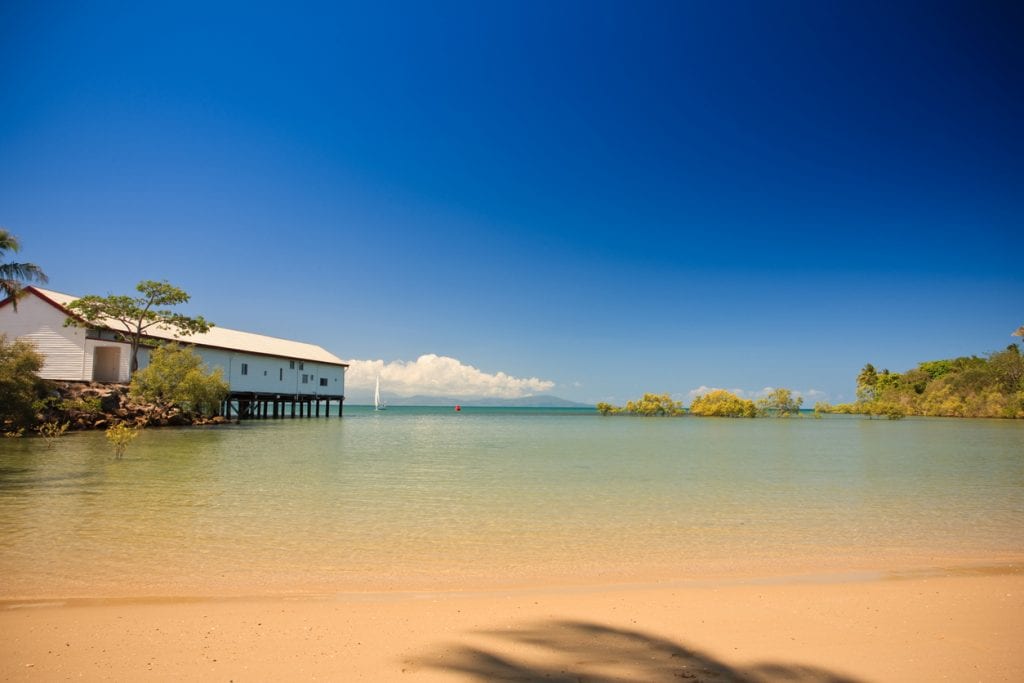 Port Douglas will always have a special place in my heart as it was where I was proposed to.  That was my first visit to Port Douglas 5 years ago and we loved it so much that we returned only 2 years later with a group of friends.
Port Douglas is around a 50 minute drive from Cairns.  We hired a car for both trips, I love the freedom and the sense of adventure that you get by having a car and Tropical North Queensland is just perfect for this.  It is an easy and a very beautiful drive from Cairns as the highway runs along the ocean so the views are just spectacular.  Driving yourself is the perfect opportunity to stop in Palm Cove for breakfast or lunch depending on which direct flight you chose, on the drive up to Port Douglas.  You can also stop in at Hartley's Crocodile Adventures and watch a croc feeding and see cassowary up close and personal, both are common in Tropical North Queensland.
My favourite thing about Port Douglas is that it really feels like you are somewhere exotic, the weather is hot and humid, the beaches are stunning and you are surrounded by palm trees and lush tropical rainforest.  It is so easy to forget that you are only a 3.5 hour flight from Melbourne!  The landscape and climate is just so different from home.
We spent 5 nights in Port Douglas and stayed at Peppers Beach Club which was perfect for us because it has a resort feel but is right next to Four Mile Beach and Macrossan Street.  Even though we had a car I loved that we were able to walk to Macrossan Street and explore the cool boutiques and quirky cafes that line both sides of the street.  It was also the perfect spot to walk down to one of the number of great restaurants, pubs and bars in the evening and enjoy a cocktail or three!  The quality of the restaurants also really surprised me, some of the best meals I have had were in Port Douglas.  Some of my favourite restaurants were Watergate, Nautilus and Zinc.  The Marina is at the end of Macrossan Street and is where you can find tours out to the Great Barrier Reef, sunset cruises and croc finding expeditions.
This is another area which is great to explore on foot and visit Hemingway's Brewery for a tasting paddle and share plate or Barbados for a drink  The local market is held around the Marina also on Sundays, and has everything from handmade jewellery, fashion, live music and fresh produce.
During one of our days we drove out to Mossman Gorge which is about a 20 minute drive out of Port Douglas on the way to the Daintree Rainforest.  You will pay a small fee to enter at the visitor centre and can take a guided walk around the rainforest with a Kuku Yalanji guide (the traditional owners of the rainforest) or go out on your own.  There are different trails that you can do with the longest being 2.4 km which takes you across the Rex Creek suspension bridge which is a bit of fun to cross.  The shortest walk is close the Gorge entrance and is 10 minutes along the elevated boardwalk through the rainforest canopy which takes you to the river which is full of these giant granite boulders and is a popular spot to stop for a swim if you are brave enough as the water was absolutely freezing when I visited.
We continued onto the Daintree Rainforest in the same day but as you do need to take a vehicle ferry across the Daintree River it really limited the time we could spend here, especially as the last ferry back was at 5pm.  Next visit I would like to spend a couple of nights in the Daintree Rainforest and really explore this ancient rainforest and Cape Tribulation where the rainforest meets the beach.
Port Douglas is a perfect escape for all ages and has SO much to offer.  It is one of those destinations that I will always continue to go back to.
Ready to go? Call us today 03 9481 1077
Looking for more Aussie holiday inspiration? Click HERE
Back to Stories