Thimpu Tsechu – Celebrating Buddhism In Bhutan With Colour, Dance and Adoration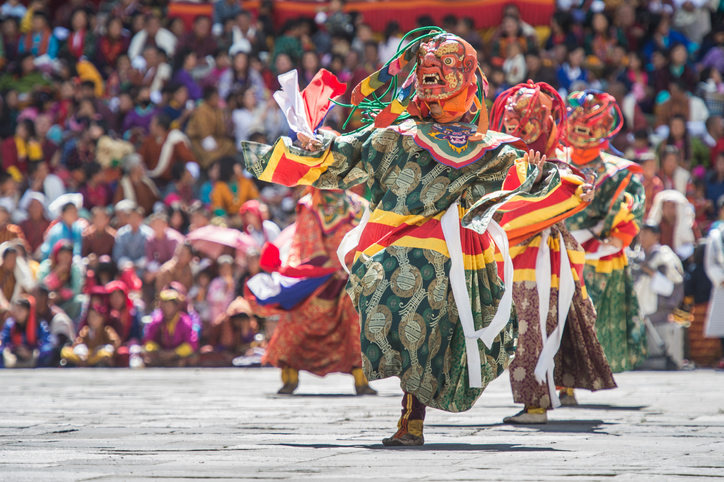 If you're ever planning a trip to Bhutan you will soon start to hear a lot of information surrounding the many different Tsechus, or festivals held throughout Bhutan.  These are annual festivals and each district of Bhutan hold their own at a different time of the year, celebrating the history of Buddhism in Bhutan.  This is such an amazing opportunity for you to witness the colour and adoration of locals gathering in their finest Gho's and Kira's in celebration of their culture and faith.
We planned our trip around the Thimpu Tsechu, the largest in the country, and it is something I will never forget.
Stepping into the grounds of Tu Zhong (monastery) was like stepping back in time. Awash with the technicolour threads of local dress and the hum of Buddhist ­­­­chants. To be privy to such an ancient practice with hardly another tourist in sight was spellbinding. We were constantly invited to sit, eat and enjoy the festival with families of the locals who were happy to welcome us to join them for their special day. Seeing the pride in their culture and rich history and lifestyle was an extremely moving and humbling experience. The extravagant decorative costumes dancing through the story of Buddhist beliefs, we were truly lucky to have been a part of it all.
Read about Chelsea's visit to Tigers Nest HERE