Tea With A Monk in Kyoto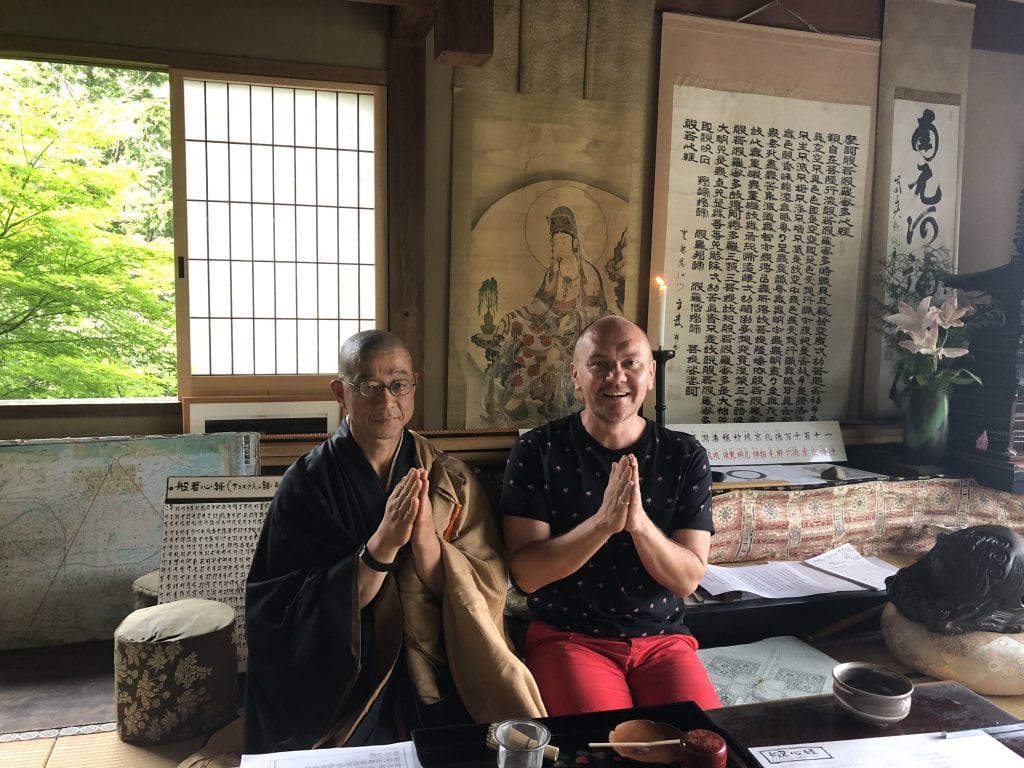 After a few days of exploring Kyoto on the e-bikes provided by the hotel and doing a bit of Geisha spotting we thought it might be nice to see some of the countryside so we booked on another Urban Adventures Japan tour called Forest Spirits of Bamboo and Zen.
We made our journey to the outskirts of ancient Kyoto by train and upon arrival we immediately noticed the stunning natural beauty of the Hozu River, surrounded by lush mountains and towering bamboo groves. It was such a different feel wandering through the grove with our guide who took us to a much more private section of the forest. Afterwards we went on a small trek up to a mountain top temple and met a real Buddhist monk (& his really cute dog).
Normally monks are very private and keep to themselves but this one loved to talk to us and seemed to take pleasure in the fact we were from Australia. He built the Monastery himself and has lived there for around 10 years. It's only Urban Adventures that offers this experience with him so we felt very special. Through our guide translating we joined him in a private meditation session, but the highlight was participating in a time-honored green tea ceremony where we learned how to hold and turn the cup before drinking the tea that he served us, quite a surreal moment!
As we were taking in the views of the Kyoto and Sagano valleys on the walk back down to the train station we certainly felt spiritually enriched and had extra spring in our step!
Book Me a Trip