Take a Walk On The Wild Side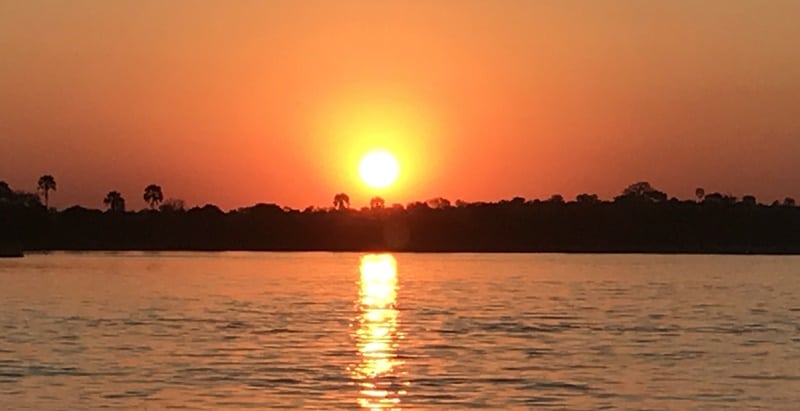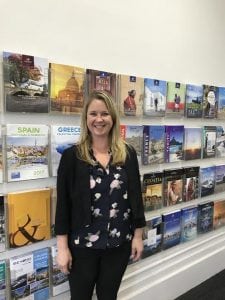 Introducing Ruth! Ruth brings with her 20 years in the travel industry and we are delighted to have her in our team. From her personal experience Ruth knows how to put together the perfect family holiday. Be inspired as she recounts her latest adventure with her son, and see how travel can be an educational experience for your children.
"My first foray into international travel was at the age of 15 when my father took our family to Botswana. He had worked there himself for years pre children as an engineer and wanted to show us all the place he loves most on earth. What a start to my traveling life that was.
We drove ourselves around, camped where we wanted, didn't have guides, saw all the animals you can possibly imagine and really had the experience of a lifetime.
That trip was the catalyst for me to seek out a career in travel and why I'm still in the industry 20 years later! Because that time for me was so special I decided that this year I would take my 12 year old son back and retrace our steps.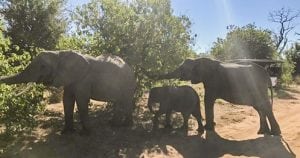 I have returned to Africa prior to this year myself, so was aware of the changes since my first visit, but this would be my son's first trip. I decided we'd do it hard, have time away from Playstations, social media and all the rest of the cyber world that runs our daily life and do a proper bush camping safari for two weeks.
Putting up our own tents, assisting with the making of all meals & washing up, bush toilets, the occasional bush shower (ie. a bucket) were all part of our daily activities. What a change for my privileged Western world son! But how amazing.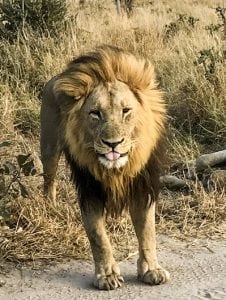 Being out in the bush camping while lying in bed at night listening to lions roar, elephants walking through out campsite, monkeys in the trees and then having hyenas watching our morning activities while having breakfast, you just couldn't have those experiences anywhere else.
To end the trip we had a few nights of luxury at the world famous Victoria Falls hotel to wash off the weeks of African dirt. An amazingly luxurious way to end a fantastic trip. Africa has something to offer all travelers, from families to honeymooners to groups of friends. 
Huge highlights for us were spotting the Big 5 and the Small 5, witnessing two male brother lions frolicking on the ground a few meters from our safari truck, a cheetah walking right across the path in front of us, baby elephants with their mothers, hippos grunting in the night, the phenomenal sunsets which can compare with nowhere else in the world, the amazing friendliness of the locals and some out of this world food. Africa really does have it all."
– Ruth
---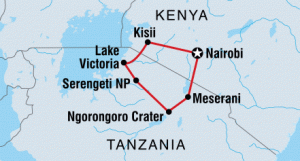 Tanzania Family Safari | 8 Days
Travel to East Africa with your family and see this continent at its most wild. Roam the famous Serengeti National Park. Experience some of the most superb game-viewing in Africa. This is also a human journey that puts you among Kenya and Tanzania's bustling markets and in the valleys once inhabited by humankind's earliest ancestors.
Why we love this trip
Explore the Serengeti National Park in depth, with game drives through this spectacular wildlife arena
Learn about the Great Rift Valley where the annual migration of some two million wildebeest plays out
Take a mind-blowing safari across the floor of the Ngorongoro Crater for a chance to see the endangered black rhinoceros
Accompanied by a local crew – a leader, driver and cook – you and your family are in excellent hands for the duration of your adventure
---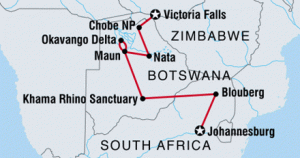 Botswana Family Safari With Teenagers | 10 Days
Embark on an action-packed, teen-friendly adventure in south-east Africa. See the thundering spectacle of Victoria Falls, say hello to some new friends at the Khama Rhino Sanctuary, explore the far-out Okavango Delta by traditional canoe, cruise across the seemingly endless sprawl of the Makgadikgadi Salt Pans and watch elephants drink from the Chobe River.
Why we love this trip
Get a load of Victoria Falls, an amazing thundering spectacle. Optional activities for those arriving early include white water rafting, canoeing and flying fox rides
Go wildlife-spotting along the river at Chobe National Park, home of the world's highest concentration of African elephants
Enjoy some truly unique accommodation in Elephant Sands. Greet elephants as they come to drink from the pool!
Get familiar with the fine art of 'poling' as you ride a traditional dugout canoe through the waterways of the Okavango Delta
Camping on a remote island in the heart of the Okavango wilderness is an experience you'll never forget. As night falls, the sounds of the African bush are like nothing else
Support local conservation by visiting the Khama Rhino Sanctuary, the only place left in Botswana where both black and white rhinos reside
---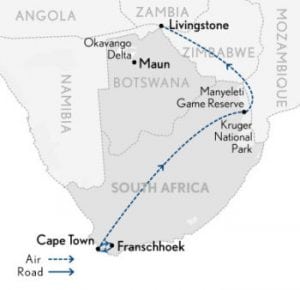 Family Adventure in Southern Africa | 11 Days
Whether you're celebrating a special milestone with loved ones or simply taking the family away on holiday, this safari is designed to deliver unforgettable experiences and lifelong memories for all generations.
In each location, private villas or houses are organised for your family allowing intimate shared experiences just for you.
Private guides, vehicles, boats and chefs are at your disposal and personalised touring will be tailored accordingly.
See more of our Africa travel stories HERE