Singapore – More Than A Stopover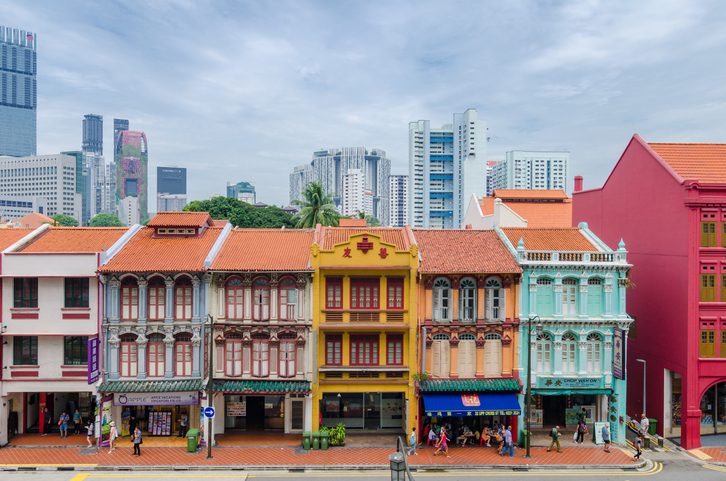 Singapore is often thought of as a 1 or 2 night stopover destination for those flying long haul, however over the last 10 – 15 years and with the development of the Marina Bay area, it has turned itself into a destination worthy of a longer break.
The city is dotted with tourist attractions such as the wildlife parks, Gardens by The Bay, Botanical Gardens, and the many attractions on the river itself. You can cruise the river learning about the history and culture of Singapore, or ride or walk the path around the river, stopping off at one of the restaurants or bars on the water.
For families, Sentosa Island offers resort style accommodation with beaches, Universal Studios and outlet shopping malls.
The Singapore Zoo, known as one of the best in the world, has expanded to offer a river experience, a bird park, as well as a night safari. I recently visited the zoo and was amazed to learn about so many animals I had never heard of that are unique to the area. The night safari was excellent and easy to get to. They offer park passes so you can go a few times on your stay as there's just so much to see.
There are plenty of day trips on offer, either to islands such as Bintang or over the border into Malaysia.
Singapore has always been famous for its shopping, from high end boutiques, outlet malls, and Orchard Road to street markets there is something for everyone.
Visit neighborhoods like Chinatown and Little India and enjoy the opportunity to learn about their vibrant cultures whilst enjoying local food and shopping. The local food offerings are a must. There are many affordable eating options in Singapore, especially for those with large families. Hawkers markets, as they are known, are located all around Singapore, and offer great local food. At lunch time you will see most of the city workers in their suits enjoying a plate of noodles with roast meats, soups or curries before heading back to work.
Singaporeans love their racing so for racing enthusiasts you can experience a day at the races, very different to Melbourne but worth a look and a lot of fun.
There are a wide range of hotels in the city area. The family friendly Fairmont Singapore is joined to the Swisshotel Stamford, right by Raffles City Shopping Centre. This is a great option; they have some terrific restaurants in the mall helpful for those on a budget. There are also apartment options and a few great hidden boutique properties, ask our travel designers about which property would suit you.
See more Winter Escapes HERE