Palm Cove? More Like Paradise Cove!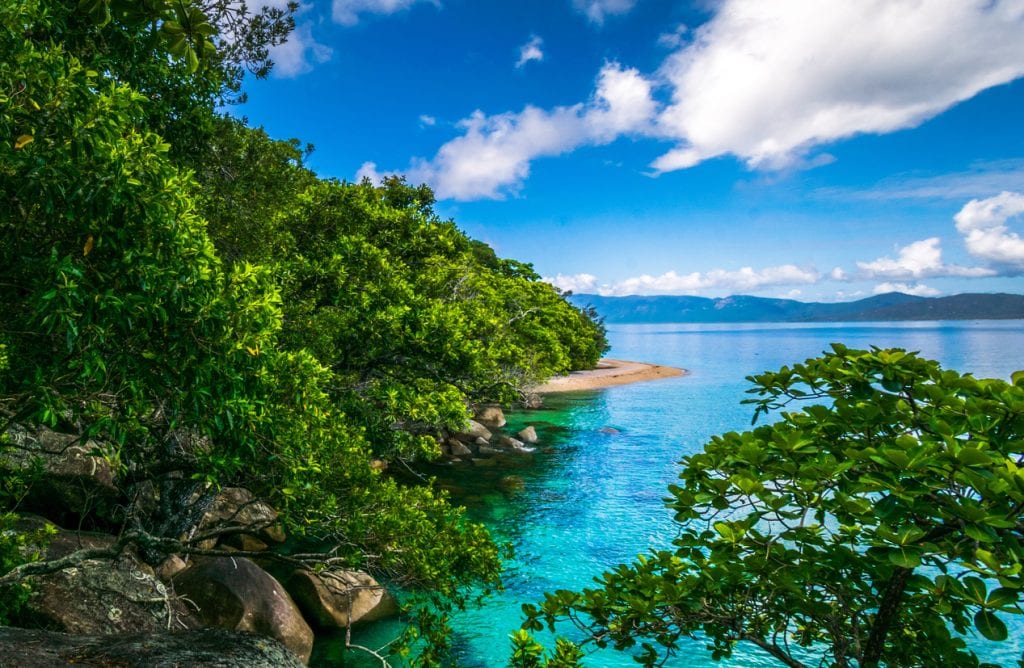 Stunning seas, smiling locals and sensational wildlife – Palm Cove has it all! I was fortunate enough to stay in Palm Cove for two weeks with my family recently and it was the perfect holiday. Relaxing, adventuring, eating, drinking, and just being in a stunning place such as Palm Cove is truly a slice of paradise. My stellar holiday began bright and early – we left the chill and darkness of Melbourne during a winter's morning, and arrived around 11am in sunny Palm Cove. Having had a 6am flight that morning, so I was a bit tired but nothing was going to stop me from rejuvenating myself with a walk along the esplanade in Palm Cove. After we collected our hire car for the two weeks – that's exactly what my family and I did. A mid-morning stroll along the picturesque esplanade is just what we needed to get into holiday mode. The esplanade greeted us with swaying palm trees and golden sandy beach on one side, and colourful shop fronts and eateries on the other, plus the blue sky and sun shining down on us – what more could a person want?
After taking in the beautiful tropical scene, I started to feel a little peckish and set off for my favourite café – Pete's Place. I have had the good fortune of visiting Palm Cove two times prior to this trip, and I am happy to report that the local milk bar / fish and chip / general store that is Pete's Place is still humming along nicely. Located at the end of the street, opposite the crystal clear beach, in a canopy of palm trees, Pete's Place is the perfect place to sit down take in the sights, order a milkshake and start discussing our holiday activities. Having been to Far North Queensland before, my family and I knew what activities we wanted to do again; snorkelling, and a visit to a wildlife sanctuary..  My first highlight of my holiday was snorkelling at Fitzroy Island;
I traded my sandals, for some flippers, and hopped on a catamaran cruise bound for Fitzroy Island. If you've never snorkelled The Great Barrier Reef before, then you are spoilt for choice, and there are many tour operators that offer packages that take you to this wonder of the world. We opted for a slightly different area – Fitzroy Island, and weren't disappointed. Some of the highlights of that tour included; a hike through tropical rain forest to 'Nudey Beach' (this is a family friendly beach where all people wear bathers at all times – just a funny name!), hiring a paddle board and cruising on crystal clear water, and riding on a semi-submersible boat looking at the rainbow of fish and coral underwater.  With sand in my toes and a smile on my sunburned face, I left Fitzroy Island exhausted from exploring all that this tropical hideaway had to offer.
My next highlight is Hartley's Crocodile Farm – a wildlife sanctuary like no other. Even if crocodiles aren't your thing, I would suggest popping in here for a visit, as the crocodile infested lagoon that you cruise along (which is included in your entry ticket) really gets your heart pumping. I didn't know much about crocodiles before entering Hartley's, and found the guides that worked there to be very knowledgeable, funny and entertaining. One of the keeper talks that the sanctuary ran was quite thrilling and something I will remember forever – I still shake my head to this day at the size and predatory skills that define a crocodile. The show that featured a keeper, and a crocodile in its enclosure was so intense that at some stages I couldn't look as I thought the crocodile was going to get more than he bargained for – and perhaps snack on the keeper  – rather than the intended treat at the other end of the stick that the keeper was holding.  Extremely quick and deathly silent, the crocodile is the ultimate predator, and Hartley's Crocodile Farm is the ultimate visitor experience for the animal lover!
Reflecting back on the above memories, plus many more fantastic experiences that Palm Cove offers, I am already excited to go back again and I believe that is the best compliment and truest indication that someone can give a destination. If you choose to return to a destination that you have been to before, then it holds something special for you, you feel instantly at ease whenever  you think about it, and you feel complete when you are there…..for me that place is Palm Cove  – my little slice of paradise!
Keen for more Australian adventures? Click HERE