Maria Island – Tassie's Best Kept Secret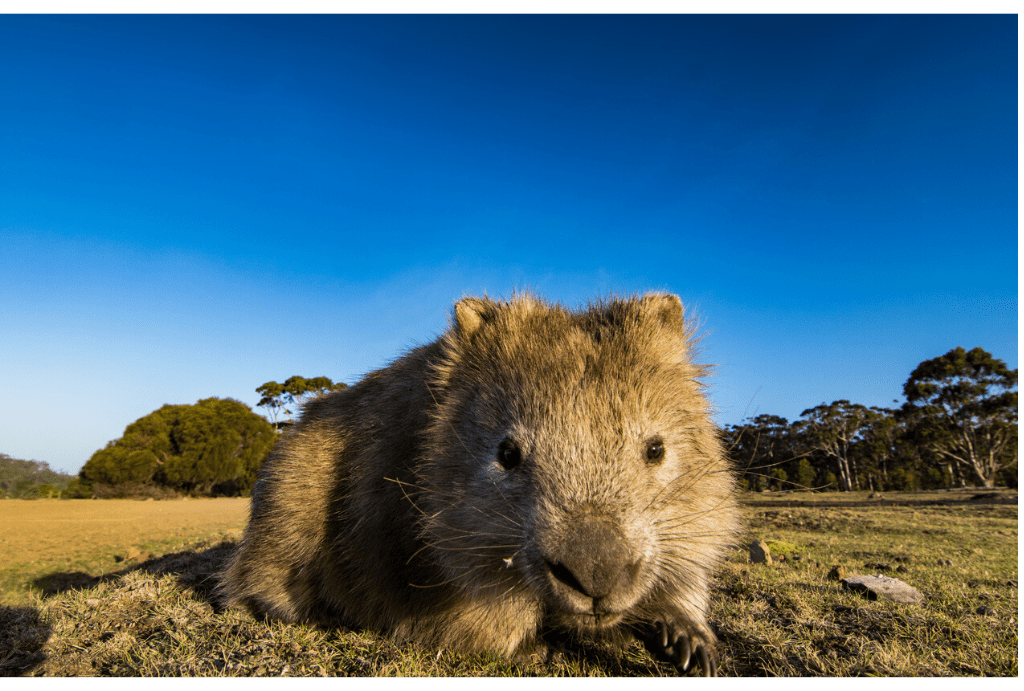 Nothing beats a break from busy life than an escape to nature.  I had often talked about doing a multi day walk and after years of coming up with excuses I just went ahead and booked one.  Maria Island's 4 day/3 night walk ticked all the boxes as it was over a long weekend, only an hours' flight away and the perfect season.  On our first morning we were collected from our Hobart hotel in a minivan and joined the other guests already on board with a shy nod and hello.  When we arrived at the office, a quaint double story house in North Hobart, we were given our backpacks and raincoats (all supplied) and began to re-pack our belongings (or necessities) for the next 4 days.  We were also given water bottles, and trail mix (or scroggin as it is affectionately called – sultanas, currants, raisins, and other goodies including nuts).  After a 45-minute drive, where we began to get to know each other whist the obligatory 'cool mints' were passed around, we arrived at Triabunna for our boat trip to Maria Island for our walk.  The 30-minute boat trip had us all chatting and starting to get very excited about what was awaiting once we arrived.
Our group comprised of some friends celebrating their 40th birthdays, 3 women and their mother (in her 70's) on one of their annual walks, and another couple like ourselves, all after a break from our busy lives and to be out of Wi-Fi range!  Each departure has a maximum of 10 guests and 2 guides and we were lucky enough to have Danny and Luke as our guides who were just amazing (plus very good cooks!).  Our first night was at tranquil Casuarina Beach Camp which is a permanent ecofriendly tented camp set in the bush with showers and toilets.  As dusk fell, we sat around and enjoyed some beautiful Tasmanian wines with cheese platters whilst we could hear and smell our 3 course dinner being prepared in the dining room.  A walk is the best way to work up an appetite and we were all rewarded with amazing Tasmanian produce including salmon, lamb, fruits, and even homemade bread.
It really is surprising how restful sleep is when surrounded by nature.  The sky was cloudy, but the sun was shining very brightly on the beautiful water of Recluse Bay as we set out for a walk along the un-spoilt beach, then after crossing the isthmus continued along the next beach.  Today's walk is known as Five Fabulous Beaches and if you manage to swim at each of the five beaches you are celebrated (the water was a little too cold for us to brave it).  As we walked any rope or litter washed up on the shore was collected and disposed of when we arrived at a camp.  Finding a piece of rope coming out of the sand at one stage proved a real challenge.  After digging to find the end of it we discovered it was not a buried treasure but a tyre that was completely buried in the sand.  We took turns dragging and carrying the tyre by the rope for several kilometers until leaving it at a point where National Parks could pick it up.  It really highlighted to me how valuable our earth and natural environment is and that some people really care about looking after it for future generations.  The whole experience was very inspiring, and I am now deciding the location of my next walk.
Ready to escape to Maria Island? Contact us HERE. 
Want to discover more Aussie adventures? Click HERE