Just When You Think You've Seen It All… Welcome To The Kimberley
Thursday, August 27, 2020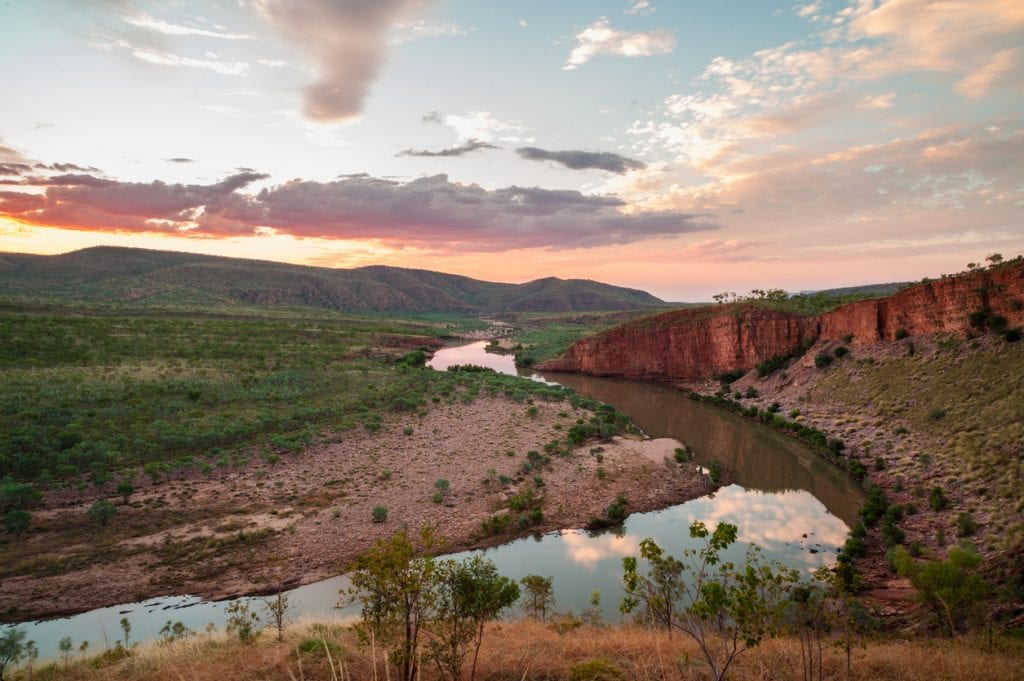 Arriving into Kununurra airport on a warm late afternoon in August, our four-wheel-drive transfer was waiting to take us to our secluded accommodation at Emma Gorge Resort which was about an hour away. As we headed westbound along Highway One, the sun started setting and about half an hour later, it was pitch black. Nearing the resort, the road was unsealed, covered in gravel.  We were wondering where on earth we were going in the darkness, out in the dense bushland bouncing around in a Jeep.
Finally, we could see some lights in the distance through the trees. As we got closer, there was a clearing and then we spotted the resort. What an arrival! We checked in and were led to our safari-style tented cabins which were to be our home for the next two days.
The next morning, after a hearty breakfast, we headed off to the nearby landing area for our amazing helicopter flight over the Bungle Bungles. I was really excited as this had been on my wish list for such a long time. It was a clear crisp morning and perfect conditions for a flight. As we took off and headed out over the sprawling landscape ahead, I could feel a real adrenalin rush. I was quick to spot the unique rock formations in the near distance, and as we got closer, they looked like colourful layered beehives. With the sun beaming down on them, the colour was quite spectacular.
After about 15 minutes, we made our descent towards the base, and once we landed headed off on a guided walk through the majestic Cathedral Gorge, learning about the significance of this area for the local indigenous people. It was quite overwhelming and felt spiritual, walking amongst these massive towering rock formations.
Soon after, it was time to head back to the resort to spend the afternoon lazing by the pool and for a walk on one of the trails to the local waterhole. No swimming at the waterhole for me as there were no guarantees that there weren't some friendly crocs lurking about.
This was such a memorable and unique experience and made me realise how diverse the landscape is in our own country.
For more Australia stories click HERE.
Back to Stories