Family Fun in Seminyak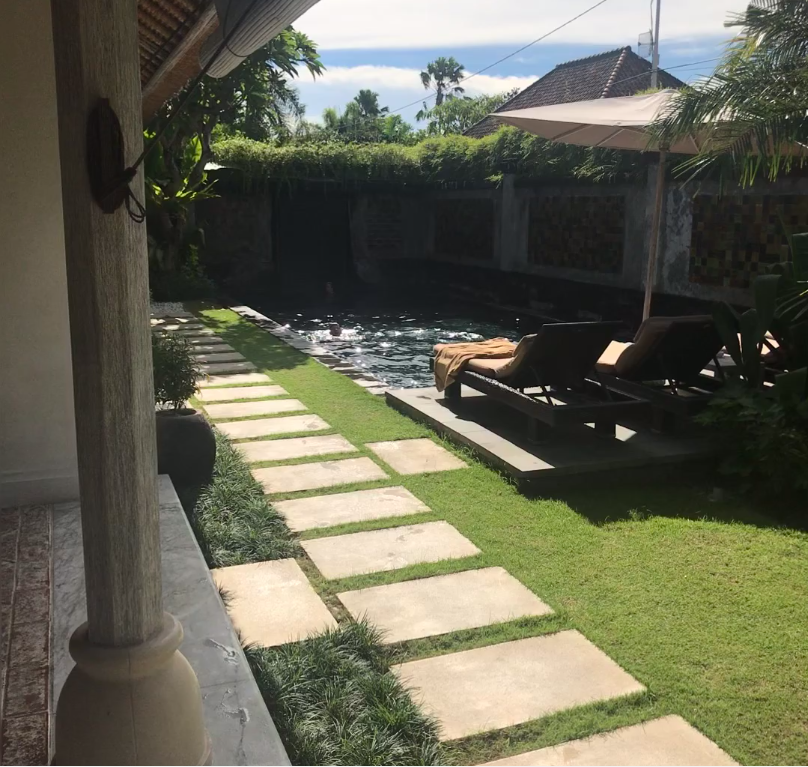 It had been over 5 years since I last visited Bali and almost 20 years prior to that.  Both visits had been as a footloose fancy free single so I had no idea what to expect traveling with two families in a party of ten with more children than adults!  I really was pleasantly surprised.  Bali offered so much for the kids; from themed restaurants to Waterbom park, shopping with lots of fun bartering, plenty of friendly local smiles and even a bit of relaxation.
We chose to stay in the heart of Seminyak in a gorgeous 3 bedroom villa with private pool.  For families you can't go past this style of accommodation.  There is plenty of space, everyone has their own room, you can take a dip in the pool anytime you like and of course there is the complimentary (and always necessary) Wi-Fi so the children don't start suffering technology withdrawal.  In saying that, our kids spent so much time in the pool, there wasn't a great deal of iPad action taking place.  (For those with younger children pool fences can be provided in these private villas).
Having breakfast cooked daily by your own private butler is a real luxury and was also a novelty for the kids.  Everyone could choose what they wanted the night before and it became a really lovely way to start off the day before we'd head out for some sightseeing, beach time and most importantly shopping.  I was surprised with how much the kids got into bartering and interacting with the locals.  Quite comical at times!
Being in the heart of Seminyak we ate out for most other meals.  There is absolutely anything and everything on offer with the Balinese having the kids market totally sorted.  Even the fussiest child won't go hungry with nuggets and chips on basically every menu in the city.  For the adults it's a classic Asian feast for the senses.
Overall, we had a great trip with the perfect mix of sightseeing, waterparks, shopping, eating and relaxing.  Being so close it's easy and inexpensive to get to and makes for a lovely family holiday.