Byron Bay Bliss
Wednesday, June 17, 2020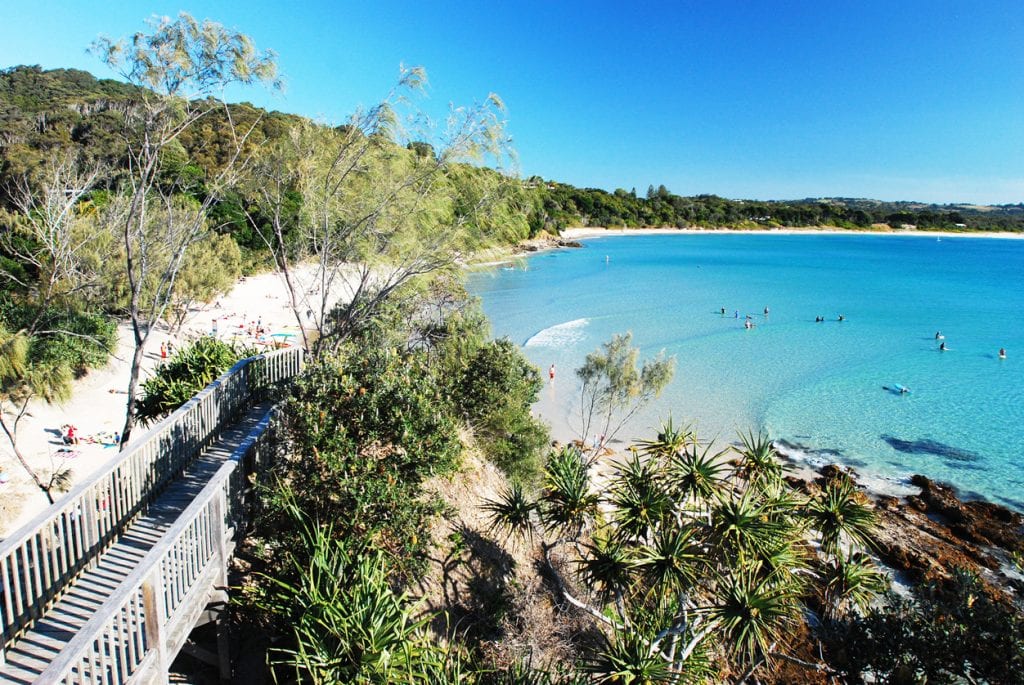 I have been traveling to Byron Bay every year since I was 18 (25 years!).  I'll never forget my first stay there, in a teepee in a hostel while on a huge drive up the east coast to Cooktown.  What a gorgeous little spot this town is.  The beaches are simply stunning and the wildlife, my goodness!  Every trip I've ever taken there I have always been lucky enough to see whales, dolphins and turtles.  I've kayaked right next to whales and experienced my most favourite lifetime memory of sitting on my board, resting between surfs, when a mum and baby dolphin swam right underneath me! I've been walking along the beach at dusk and witnessed a whale playing in the water so close I could have swum out to it in a minute or so.
Many people think of Byron for it's chilled vibe, stunning beaches and these days the great restaurants, pubs and local markets, but for me it is 100% the wildlife.  I've never had such close encounters anywhere else in the world and this is right on our doorstep.  It's also an absolutely amazing place to learn to surf.  There are so many different beaches and different breaks at different times throughout the day that it suits anyone from beginners to pro's. For hikers there are numerous excellent walking trails both in Byron and the surrounding area.  The famous lighthouse walk is an absolute must with stunning 360 degree views of the ocean as well as almost guaranteed sightings of dolphins and whales (in season).  Take water and your time at the end of this walk, the steps to the lighthouse are a killer!
If you're visiting it's worth trying to be there on the 1st Sunday of the month so you can take in the Main Beach Market.  Nightly for most of the year the Artisan Market operates which is a fun area to walk through and check out local wares on your way to dinner at The Railway pub.  This is a must, full of character and fantastic local produce on the menu as well as Aussie style atmosphere and outdoor fires about the place.
The Belongil Beach area of Byron is also a favourite of mine with the famous Treehouse restaurant and bar where you'll find scrumptious pizzas and usually live music most nights.  It's much quieter in this part of Byron and the surf is fantastic.  Accommodation wise there is so much to choose from, truly something for everyone from backpackers, to campgrounds on the beach, to luxurious properties like the stunning Byron @ Byron or the gorgeous Beach Suites situated directly across from Main Beach.   If you're thinking Belongil Beach then there is a beautiful new resort there; Elements of Byron Resort & Spa.  If you're traveling with kids it's just an hour's drive to the theme parks on the Gold Coast and there's plenty of other activities for children in the region.
I have so many amazing memories from holidays here from my first surf, to celebrating the millennium on New Years Eve, attending the Blues & Roots festival, to my son's first ever camping trip aged 6 months and then watching him learn to surf here as well.  It's a stunning location with something for all to enjoy.
Ready to go? Call us 03 94811077
Looking for more Aussie inspiration? Click HERE
Back to Stories