All Aboard! Train Journeys Of Australia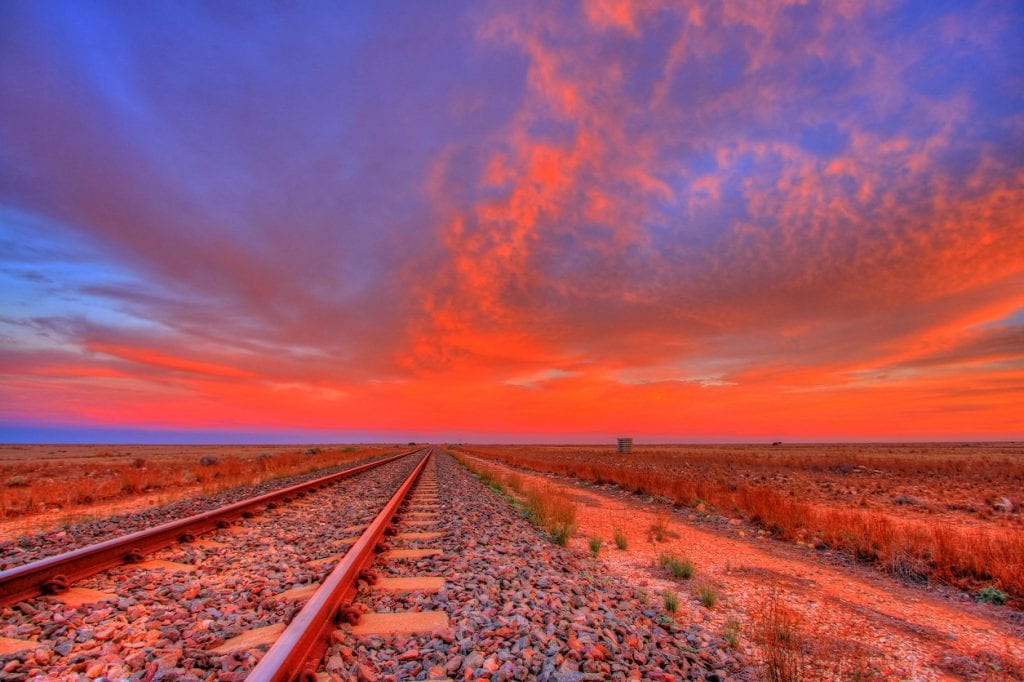 Ever considered train travel here in your own backyard. Why? Why not?
Travelling by rail has always had a nostalgic and even romantic feel about it. Those of us that are well-travelled know that in places like Europe, it's the best way to see the countryside in a relaxed hassle-free way, without contending with road traffic, road tolls and where to park the car. Yet many don't consider travelling this way here at home.
Like elsewhere in the world, the journey here begins at the railway station, whether it be Southern Cross with its modern wave-like roof or Sydney's grand historical Central Station or the beauty of Kuranda with its pretty flower-filled platform high in the rainforest. The excitement begins with families as they prepare for what lies ahead. They could be parents or grandparents taking their children on a long distance trip for the first time or a group of friends reigniting their friendships or a retired couple with lots of time to take life at a slower pace, or even a solo traveller rejoicing in the freedom to get away.
It could be one of the iconic and historic trains, the famous Ghan or Indian Pacific, or the lesser known and picturesque West Coast Wilderness steam train of Tasmania. Don't let the vastness of this huge land deter you from exploring it from a different perspective. Take the time, allow for it and you will be rewarded, as you see things that you may have otherwise missed if travelling by car or just catching a quick flight to get there. Make the journey part of the destination.
Escape To The Tropics
What a great way to see the lush, tropical landscape of the northern Australian coast. The locally well-known "Tilt Train" is a high-speed train that hurtles along the coast from Brisbane to Rockhampton. Along the way, you can stop at Hervey Bay to see the whale watching (when in season) and to explore the pristine Fraser Island, the world's largest sand island.
The train zooms past sugar-cane country, stopping in the city of Bundaberg, known for it's famous export, Bundaberg rum, and the southern end of the majestic Great Barrier Reef.
The journey ends in Rockhampton, one of Queensland's oldest and fourth largest city. With its gold-rush history, national parks and caves, Rockhampton also boasts being the "Beef capital of Australia'.  You can also take trips out to the Keppel Island group with some spectacular snorkelling and dive spots.
Experience It For Yourself
This is a great opportunity to support Australia, to encourage Australians to see their country and to meet fellow Australians and share their stories.  People talk on trains, they are relaxed, not in a hurry and away from their normal and maybe hectic lives.
We at Emma Whiting Travel can help make this experience a reality, as they sit back, relax and journey to the wide open spaces this country offers; all the while taking in the diverse scenery, the history, the indigenous culture, food, wine and music.
It's all there to appreciate and discover.
Always wanted to travel onboard The Ghan? Click HERE to read Ruth's experience.
Looking for more information on Great Train Journeys? Click HERE